Buy Gold. 1.5 Gram Gold Boar Head Coins
Render yourself financially secure & independent with gold bullion in small affordable units!
In today's modern world, the monetary value of printed currency essentially has no value - meaning it is not backed by gold.
Top reasons to buy gold:
1. Gold offers protection against inflation and currency reform.
2. Gold is global cash.
3. Gold in a time of crisis is a stable investment.
4. Gold is and will remain unimpaired, as limited resources which are not reproducible.
5. Global demand for gold is higher than its supply.
BUY GOLD BARS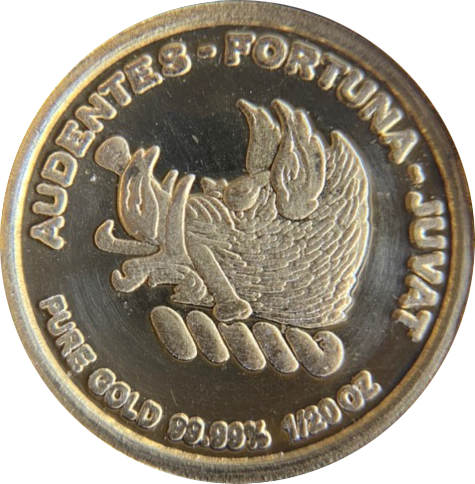 GET GFUN TOKENS
Buy GFUN ERC20 Tokens "off-market" at a discount to volume purchases on the exchanges..
GFUN Tokens can be purchased at the price of the highest bid during the past 7 days. There are no volume restrictions on the quantity purchased..
Top reasons to buy GFUN:
1. Transfer to Cryptocurrency Exchange and start trading.
2. Significant discount to purchasing the same quantity on the exchanges.
3. Tradeable cryptocurrency on multiple exchanges.
4. Trade GFUN against GOLD, BTC, ETH, AUD and USD.
GET GFUN TOKENS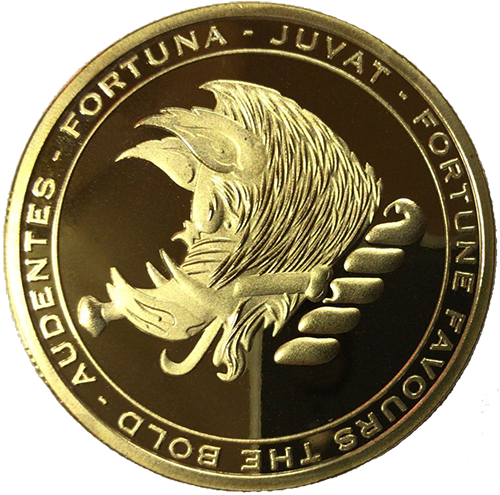 Why Mining? And Why Precious Metals?
Historically, access to valuable commodities like gold have been restricted by their high price. By Tokenzing their value, a much smaller investment can be made that will give the same percentage returns.
When you buy GFUN Coins you are providing GOLDFund with the capital to develop Gold Mines. GOLDFund finances the production and a percentage of the Gold is made available to GOLDFund. GFUN coins can then purchase discount Gold directly from GOLDFund via the ZOMIA Gold Exchange. GFUN Coins will also be traded at any time, anywhere in the world using peer to peer transactions or Cryptocurrency Exchanges. Not only can they be traded globally at any time, the transaction is settled instantly, and conversion to Local Currency becomes simplified.
GET GFUN TOKENS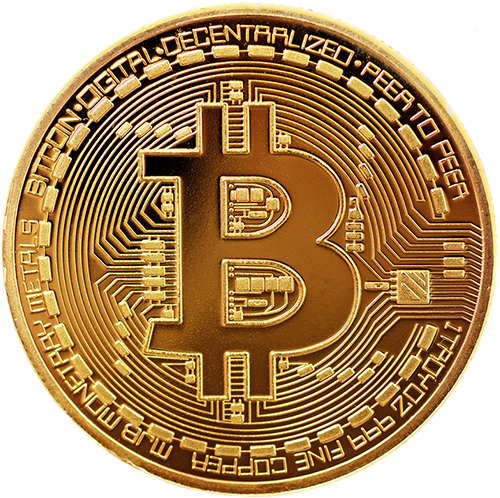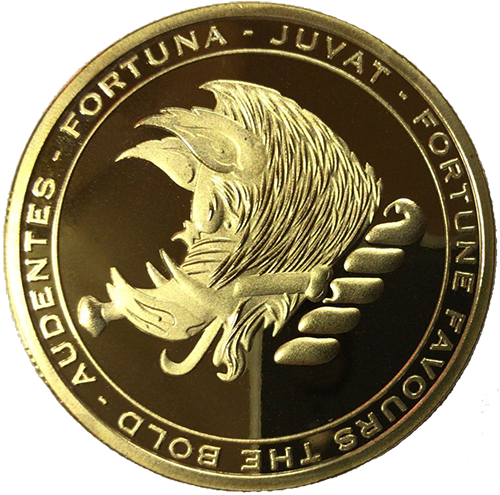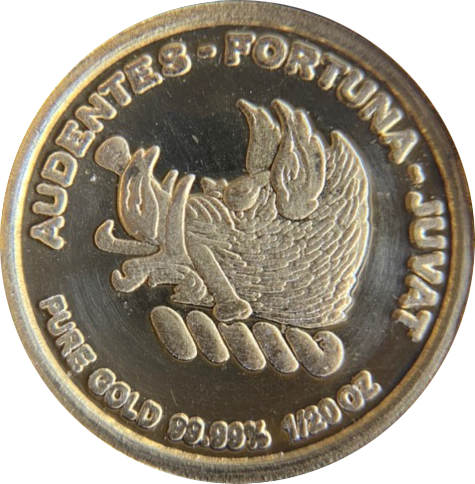 Exchanges:
GOLDFUNDEX
BytepowerX
CATEX
Supported Gold Wallet:


RUSH.GOLD
Countries Supported: Australia, Singapore, New Zealand, China, India, Jamaica, Hong Kong, Indonesia, Philippines, Vietnam, South Africa, United States of America, United Arab Emirates. more details at www.rush.gold
Supported Cryptocurrency Wallet:


TRUST Wallet - Multi-Currency
Countries Supported: All. more details at www.trustwallet.com
Why choose
GOLD

FUND?

The best investment is one that does not decrease in value. Precious Metals continue to climb and their long term value has been reinforced for centuries. GOLDFUND.IO is a platform that allows the new digital currency to provide development capital to proven Gold resources.
GOLDFUND's goal:
Provide development capital for Proven Un-mined Gold Reserves
Return of physical gold from precious metal production
Exposure limited to particpants in a Regulated and Audited marketplace
A guaranteed discount on Gold Purchases made with purchased GFUN coins
Liquidity of GFUN coins on Cryptocurrency Exchanges
Exchange Price Data
Prices for GFUN traded on Exchanges is shown below.
EXCHANGE
PAIR
CURRENT PRICE
24 HOUR VOLUME
AUD VALUE
Total 24 Hour Volume Traded : $0.00
Updated: 2/20/2023 2:56:46 PM AEST Sydney
Cryptocurrency Calculator
Purchases of cryptocurrencies traded on the GoldFund Exchange can be made in $AUD or BTC (Bitcoin) and will buy directly from the Exchange Order Book. Please check prices carefully, as they change often. Your purchase can be redeemed/transfered by logging into the GoldFund.io website.
How Does This Work?
Set up your own Crypto Wallet to store Bitcoin and purchase GFUN Coins. With purchased GFUN you can trade the Coins on a Cryptocurrency Exchange and purchase discount Gold from our precious metals producers.
Create an Account
Register to create an account to enable your own Crypto Wallet for Bitcoin and buying and selling GFUN Coins
Register
Get GFUN Coins
Deposit Bitcoin or money to acquire tradeable GFUN Coins and manage in your wallet.
Get GFUN Coins

"The GOLDFUND ecosystem is managed by professionals in the Capital Markets and Mineral Resources Industry. GOLDFUND operates a world-class commodities trading platform, backed by IT specialists who have decades of experience in enterprise infrastructure."
Tim McKinnon
CEO,

GOLD

FUND
I'm fairly certain that at no time in history was a new way of doing things not scoffed at by some - sometimes many.
Brian Carlton
Triple M
"The GOLDEN RULE is: He who has the Gold, makes the Rules"
Anon